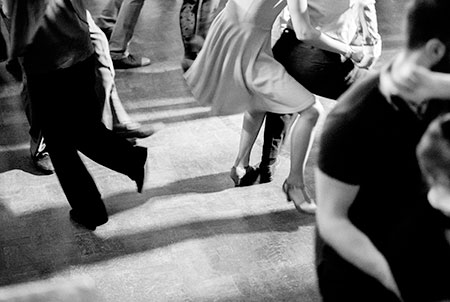 Learning to dance is much more than just dancing… It is an experience. Choosing the right place to learn to dance is as important as choosing a university or Doctor. It isn't only the education that will effect your learning and enjoyment, but the atmosphere, the staff and the overall experience that will determine your success in learning to dance.
Arthur Murray has been in business for 100 years. We are the oldest and most respected dance chain in the world. We have a patented syllabus, teaching method and training program that are world acclaimed. Currently, Arthur Murray Dance Studio of Fort Worth offers some of the best names in the dance industry as their franchisee's and trainers. Several American and World Champions have joined her ranks. We hire world acclaimed consultants to come in regularly to help each of our students reach for their own personal best within the dancing.
Arthur Murray Dance Studio of Fort Worth is focused on the students and their needs. We are trained and certified teachers… not just dancers. Our instructors are trained to teach people who have never danced before, as well as those with experience under their belt. Each instructor is full time and has dedicated their lives to spreading the joy that dance has to offer. We have patient and skilled professionals who are devoted and really care about what you care about.
At Arthur Murray, we are concerned about your entire experience in our studio, not just your dancing. We are just as focused on the atmosphere and feeling you receive in our school, as much as we are focused on the dancing. Our studio is professional, clean and safe environment for you and your children. From the moment you walk in to the moment you take your partner in hand, you will have an unparalleled experience. We tailor our couple dance and other private dance lessons to you so that your experience with us is personalized and perfectly fitted to what you need. We are a one-of-a-kind experience.
Benefits of Dancing in Fort Worth, TX
It is almost impossible to convey the many benefits that Arthur Murray Dance Studio of Fort Worth students have received as a result of their dance lessons. Many singles and couples find that it has created more romance in their lives. Others rave about losing weight and all the health benefits. And still, others enjoy how fashionable they look and feel when out on the social dance floor.
Arthur Murray himself said "I wouldn't spend a dime for dance lessons. It's true! Whats more, I've never known anyone who would take the time or make the investment, JUST to learn to dance."
Have you ever heard that? People learn to dance for hundreds of reasons, but never just to dance. Reasons vary with each individual, but look at it this way and you'll agree: Dancing is only a means to an end.
"I wouldn't pay ten cents for dance lessons, but I would pay whatever I could afford for some of the things below. They're worth the price!"
-Arthur Murray
Scientists are starting to find out what dancers have always known, that dancing keeps one mentally and physically fit – and the younger you start in developing the positive habits through dancing the better!
While developing your dancing skills in Fort Worth, TX, you should not be surprised if you:
Get more fun and enjoyment out of your social life
Enjoy increased self confidence
Meet new people and make new friends
Improve your overall health
Feel more at ease in social situations
Find the exercise and fitness you've wanted
Make your partner happy
Enjoy attending more parties
Find your business relationships improving
Acquire more grace and poise
Dress up and have fun
Overcome shyness
Relieve stress
Stand out on the dance floor
Never say "no" to a dance invitation
Discover recreation or entertainment in a new way
Feel refreshed and relaxed
We encourage you to reap the wonderful benefits that dancing has to offer you. Getting started is as easy as ever! All of our students start with a private 30-minute Introductory Consultation. The first step is to schedule your introductory lesson with one of our trained instructors. During that lesson, your instructor will determine your current level and recommend an appropriate course for you to continue. Contact us for more information.