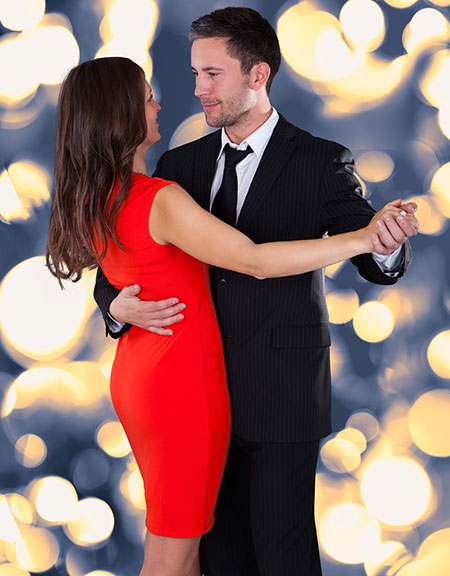 There has never been a better time or place to learn how to dance! Many people miss out on the fun of dancing and socializing simply because they have never been taught to do it well. Arthur Murray Dance Studio of Fort Worth offers convenient appointment times and personalized dance classes to help you learn what you want, at your own pace.
Arthur Murray Dance Studio of Fort Worth welcomes a variety of students from those seeking personal fulfillment, fitness, and the joy of dance to those aiming to become performing artists and competitors.
We specialize in teaching singles and couples ballroom dancing lessons in Fort Worth, TX, but we offer a variety of other styles. Our mission is to provide the community with high-caliber yet nurturing dance experiences. Our philosophy is that learning to dance opens doors to improved health, closer relationships with loved ones and greater passion and joy in life.
Our main goal is to empower all of our students with authentic dance training in a friendly and welcoming environment. We are committed to helping all of our students reach for their dreams through the magic of dance. Contact us today to learn more.